In January 2023, we were very fortunate to win the category of Greenkeeping Project of the Year at the annual British Institute of Golf Greenkeepers Association (BIGGA) award ceremony in respect of our new 7th & 9th holes which were constructed over the previous 24 months.
In 2019, following discussions with the club's insurance company, we were forced to stop playing our par 4 7th hole in order to avoid golf balls entering a neighbour's garden. Head Greenkeeper Stephen Hunter suggested redesigning the hole to become a par 3 that aimed away from the adajacent property. In order to maintain the par of the course, Stephen also suggested extending the 9th hole from a par 3 to a par 4 by moving the tee back and pushing the green forwards. His vision was accepted by the management committee and the Club began a two-year, in-house project.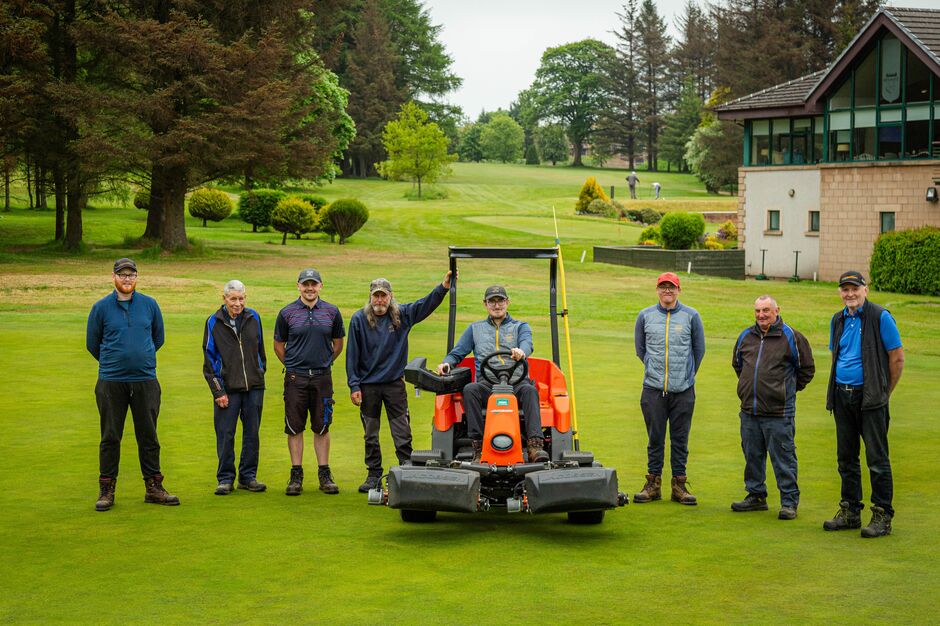 We are very proud of our greenkeeping team (pictured above) headed up by our long serving Head Greenkeeper, Stephen Hunter (far right).