Despite early setbacks, including the absence of members during the first World War, the Club was able to secure its future as a nine-hole course by the purchase of the course from the landlord in November 1932. Plans and fundraising for a new Clubhouse were advanced after the destruction of the old Clubhouse and a fine new brick building incorporating a dwellinghouse for the Steward/Greenkeeper was opened in July 1962. Within one month the Club was able to purchase the adjoining farm of West Coldstream enabling the course to be extended to eighteen holes The additional holes were designed and constructed by John R Stutt Ltd. of Paisley, thousands of trees were planted by the Club to result in a well laid out and featured course which was formally opened for play in March 1965.
With the extended course and clubhouse, the membership was greatly increased by the admission (from a large waiting list) of nearly 300 new members mainly from East Kilbride.
The enlarged Club was able to appoint, as Club Professional, Matt McCrorie who was to serve for thirty-six years before his untimely death in 2001.
Additional accommodation was required, and over the next thirty years periodic substantial alterations and extensions to the Clubhouse were carried out. However, the need for further improved facilities was met by the decision to demolish the existing Clubhouse and rebuild on the site. The new two-storey building was formally opened in May 1999 to give one of the finest Clubhouses in the area and the envy of many Clubs.
The course was not neglected over the years, and the layout, formed in 1965 with well featured tree-lined fairways, has remained to the present day. Over the last twenty-eight years under the supervision of Head Greenkeeper, Stephen Hunter, (appointed in 1993) regular improvements to, and reconstruction of, greens and tees have been carried out to give a course which is held in high regard.
Strathaven Golf Club
HISTORY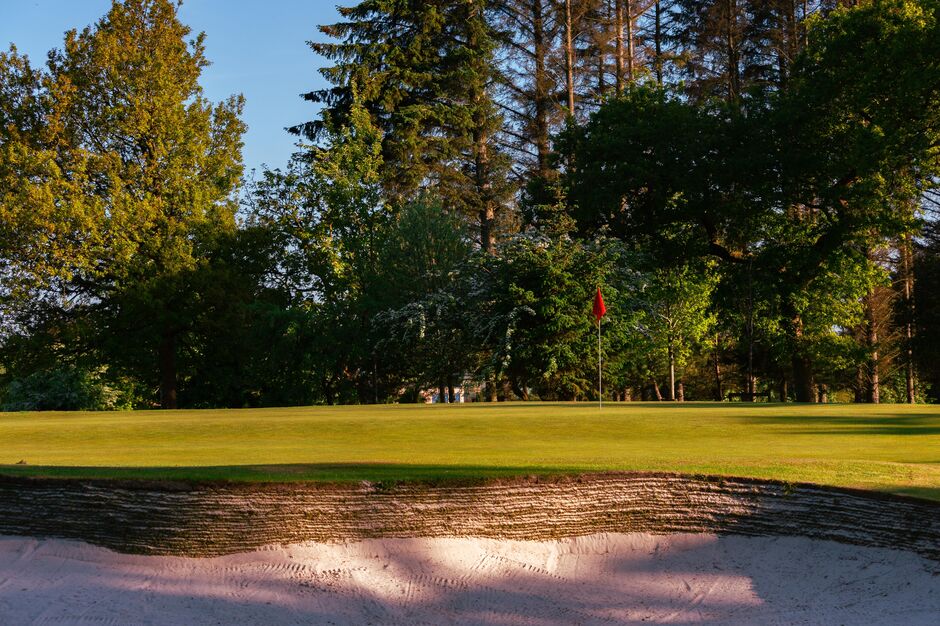 Although golf had been played in the area during the previous ten years, Strathaven Golf Club Limited was formed in November 1907 and the first course on the present site came into being in 1908. The Club had obtained the Lease of 50 acres of land at West Overton Farm and the first nine-hole course as laid out by Willie Fernie of Troon (1883 Open Champion) was formally opened on 13th June 1908.
Clubhouse facilities for the original 180 members comprised a small timber Clubhouse containing a common room, small kitchen, and ladies' and gents' lockers and this remained in use for over fifty years until it was destroyed by fire in February 1961.
The first Greenkeeper/Professional, Mr John Cameron, who had been appointed in December 1908 and served the Club loyally for 38 years, had the use of a small hut.